Reach for the skies — it sounds like Sheriff Rick Grimes could be coming back to The Walking Dead. It's been over a year since Andrew Lincoln jumped ship as the 'lead' of the hit zombie series, but barely a day goes by that fans aren't clawing for answers about his potential return.
Instead of going full Game of Thrones, The Walking Dead spared Rick his 'explosive' ending and instead saw him fly off in a helicopter to a mysterious location. Where Rick has gone and what's going on in the wider Walking world is expected to form the basis of three Rick Grimes movies.
Speaking to Deadline, showrunner Angela Kang tipped Rick for a potential return after his silver screen segue. When asked about when we could see that gruff leader back on the series, Kang replied, "Not this season, but man, I would love it if he did."
She went on to explain why Lincoln stepped away from The Walking Dead for the first time since its 2010 debut. "You know we were talking about having him direct something for a while", said Kang. "But then he wanted to focus on some acting stuff, and he didn't want to drop out on us at the last minute if something came along, and you know he's been doing a movie lately."
Expanding on where Rick's story goes in his trilogy, Kang admitted, "I mean, you probably know more than I do, but you know, he's…yeah, the door is always open. Andy, you can come back any time."
Many expected the upcoming Grimes trilogy to round off the doting father's story, but by the sounds of it, AMC is keen to keep him around a little longer. When it comes to Robert Kirkman's series of the same name, Rick Grimes was famously killed off in Issue #192 in a shocking twist.
While Kirkman had talked about a world without Rick in the comics for years — and promised it wouldn't be the end — fans were dealt a double blow when he pulled the plug on The Walking Dead just one issue later.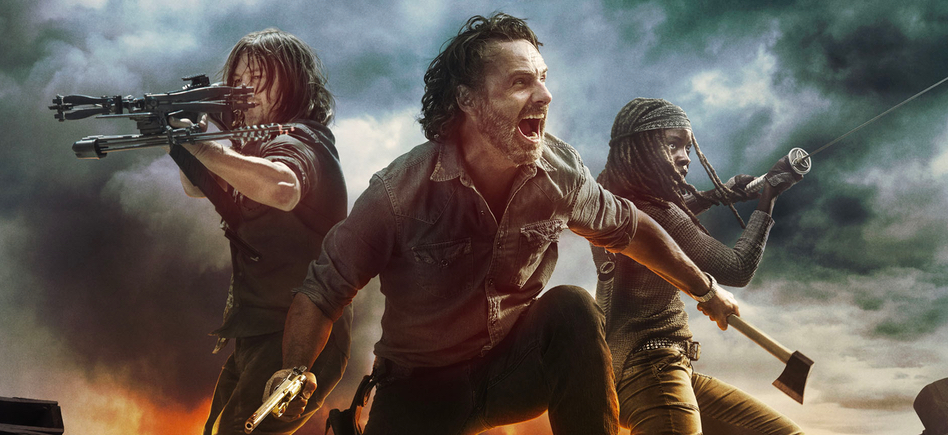 Although it would be easy for the show to work toward a similar endgame, Kang admits the sudden 'death' of the comics has been freeing when it comes to her series. Given free rein on where the story goes next, she confirmed the Commonwealth will feature in Season 11. However, the Commonwealth might not be the end of the road for the zombie apocalypse.
Before we even get to the eventual return of Rick, we still have to deal with Lauren Cohan's homecoming as Maggie Rhee. Even as The Walking Dead continues to chart a new era, it seems the ghosts of its past are still hanging around.
[Featured Image: AMC]