After giving us all-star dramas following the harrowing events of O.J. Simpson and Gianni Versace, Ryan Murphy is back in the saddle for another sordid season of American Crime Story. The acclaimed American Horror Story creator has put a new scandal in his sights, and this time, we're going all the way to the White House.
In 1998, the world was shaken to its core by accusations of a sex scandal between Bill Clinton and White House intern Monica Lewinsky. Now, the story is getting a flashy Murhpy dramatisation.
According to Vanity Fair, Season 3 will follow Clinton's impeachment for perjury and obstruction of justice. The aptly named Impeachment: American Crime Story will loosely track Jeffrey Toobin's book, A Vast Conspiracy: The Real Story of the Sex Scandal That Nearly Brought Down a President.
This isn't the first we've heard about Murhpy's intentions to adapt the Clinton saga. Back in 2017, he said he wanted to tackle the story, but couldn't due to Lewisnky's lack of involvement. Now, she's fully on board and will serve as one of the show's producers.
After meeting Murphy at a party last year, Lewinsky was persuaded to tell her side of the story. Writing in an exclusive statement to Vanity Fair, Lewinsky said:
"I was hesitant, and truthfully more than a little scared to sign on. But after a lengthy dinner meeting with Ryan, I came to understand even more clearly how dedicated he is to giving a voice to the marginalized in all of his brilliant work.
"I'm privileged to work with him and the other talented people on the team, and I'm privileged to have this opportunity. People have been co-opting and telling my part in this story for decades. In fact, it wasn't until the past few years that I've been able to fully reclaim my narrative; almost 20 years later.
"But I'm so grateful for the growth we've made as a society that allows people like me who have been historically silenced to finally reintroduce my voice to the conversation. This isn't just a me problem. Powerful people, often men, take advantage of those subordinate to them in myriad ways all the time. Many people will see this as such a story and for that reason, this narrative is one that is, regretfully, evergreen."
In 2016, FX was reportedly working on a season that would focus on Hurricane Katrina, however, it looks like this has been scrapped in favour of the Versace and Clinton. While there's every chance Murhpy could revisit Katrina at a later stage, it looks like he's got plenty of other ideas to throw around.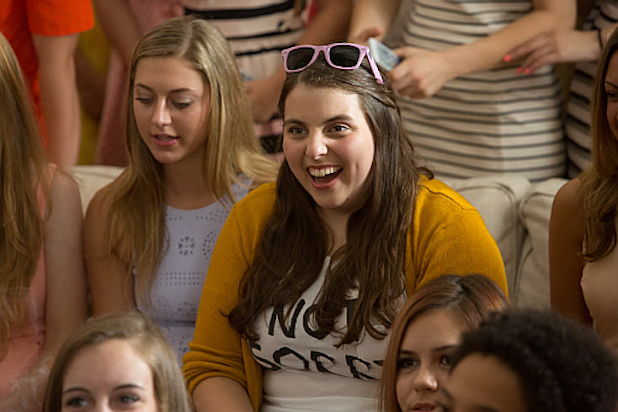 Bad Neighbours 2's Beanie Feldstein will play a young Lewinsky and Annaleigh Ashford will play Paula Jones – an Arkansas state employee who sued Clinton for sexual harassment. Finally, Murhpy favourite Sarah Paulson has been cast as Linda Tripp — the civil servant who recorded Lewinsky's secretive calls about her affair with Clinton.
There's no news on who will be playing big Bill, which has led to some interesting casting suggestions. So far, top picks include the likes of Crime Story alumni John Travolta, Stranger Things' Matthew Modine, the legendary Jeff Daniels, and even Friends' Matthew Perry.
The 42nd President of the United States and Hillary Clinton have NOT been contacted about the upcoming season, but I'm guessing they won't be very impressed. Despite criticisms of its proximity to the next Presidential election, Impeachment: American Crime Story will premiere on September 27, 2020.
[Featured Image: PBS/A&E]