It could be a case of one, two, Mike Flanagan is coming for you as the acclaimed Doctor Sleep and The Haunting of Hill House director officially puts his fedora in the ring to reboot the Nightmare on Elm Street franchise.
Flanagan is something of a modern Wes Craven as his work continues to have fans hiding behind the pillow. With Freddy Krueger being one of the greatest horror villains of all time, Flanagan sounds like the perfect candidate to resurrect the legacy of Elm Street and the Springwood Slasher.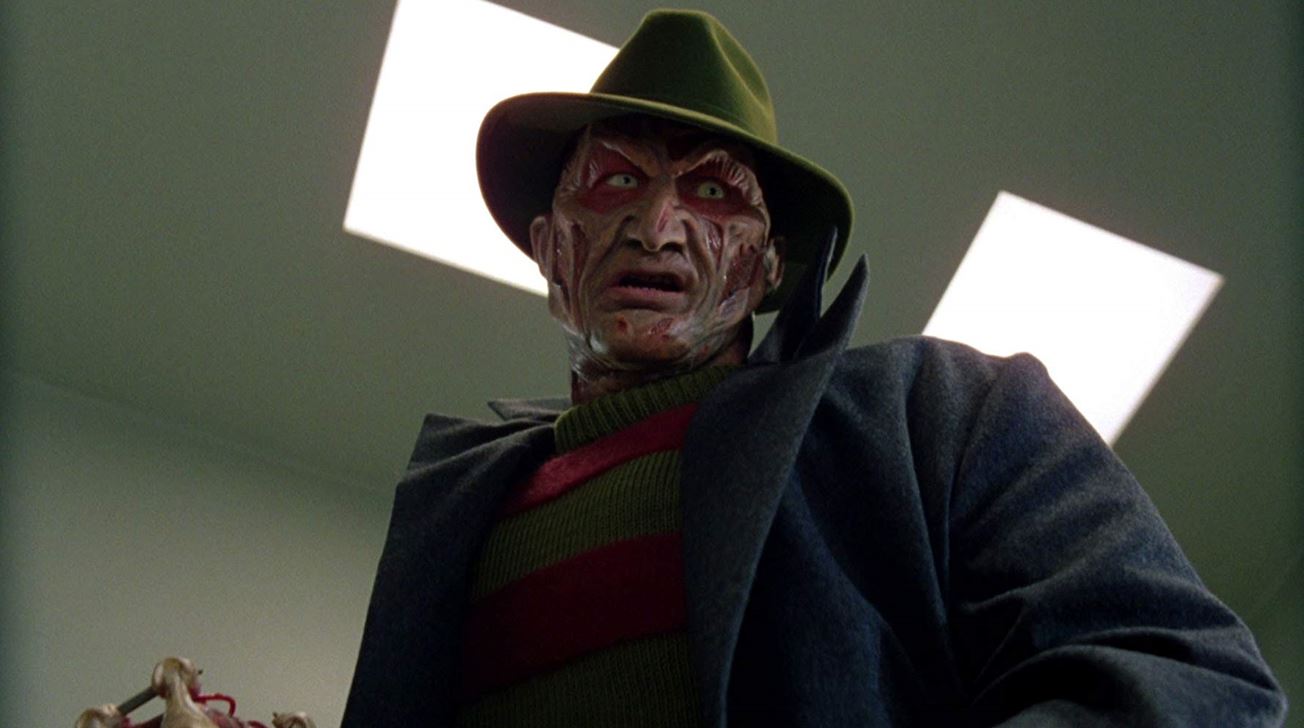 The razor-gloved b*stard has been off our screens since 2010, but according to Bloody-Disgusting, the Craven estate (which owns the rights to Elm Street) is currently accepting pitches. As the news started to do the rounds, Flanagan shared the tweet and responded, "Put me in, coach…I got a pitch":
Put me in, coach… I've got a pitch! https://t.co/LPUq8hDd88

— Mike Flanagan (@flanaganfilm) November 22, 2019
Flanagan is no stranger to long-awaited horror continuations. He recently picked up the various threads of Stephen King's The Shining and Stanley Kubrick's 1980 movie of the same name for 2019's Doctor Sleep. Although Doctor Sleep has failed to set the box office alight, it's still been praised as an atmospheric horror that's typical Flanagan.
Now that Flanagan is officially dreaming of Elm Street, fandom couldn't contain its hysteria over the idea. Even Battlestar Galactica's Katee Sackhoff and Smallville's Michael Rosenbaum championed Flanagan:
You would kill this!!

— Katee Sackhoff (@kateesackhoff) November 23, 2019
I know ya do

— Michael Rosenbaum (@michaelrosenbum) November 23, 2019
Yes. 1000x yes! pic.twitter.com/Iclo1Y4mWR

— Killer Horror Critic (@KillerfromSpace) November 22, 2019
If you actually made a nightmare on elm Street picture, it would surely be the greatest reboot in horror history!

— Alexandros Batsoulis (@ABatsoulis) November 22, 2019
November 22, 2019
I completely agree with this reaction CMP!

Received this pin via the Freddy fan club back in the day! pic.twitter.com/mRpOyOGXTE

— Brian Metzer (@Brian_Metzer) November 22, 2019
Mike, Halloween and the success of the newest installment has proved there's wiggle room in what's canon and a SEQUEL IS WHAT THE FANS WANT!

— Josh Eppard (@Weerd_Science) November 23, 2019
While Freddy was first introduced in Craven's 1984 horror, the franchise soon grew without Craven at the helm. We had the LGBTQ+ tones of A Nightmare on Elm Street 2, Craven's return for 1987's Dream Warriors, and the various drawn-out sequels that followed *cough Freddy's Dead: The Final Nightmare*.
It looked like we could all sleep soundly after Wes Craven's New Nightmare and Freddy vs. Jason were better than expected, but New Line Cinema was hungry for more and rebooted for Samuel Bayer's A Nightmare on Elm Street.
The 2010 movie saw Robert Englund ditched as Freddy for the first time in the franchise's run and Watchmen's Jackie Earle Haley take over. The movie ended up being one of the most-hated horrors of all time and threw Elm Street into limbo ever since.
Reports of a 'new' Nightmare on Elm Street are nothing new, but the Flanagan news is something to get us all excited. Just when you thought custom Freddy trainers were the best news of 2019, Flanagan could have given us a whole new reason to have nightmares.
[Featured Image: Netflix/New Line Cinema]