Here's Johnny — It's time to reopen the doors of the Overlook Hotel and step back into the horror of Stephen King's The Shining in style. With the arrival of Mike Flanagan's Doctor Sleep, timing couldn't be better for a bit of redrum and mayhem as we remember the legacy of King, Kubrick, and (of course) Nicholson.
In 2019, movie nerds are gifted with probs from some of their favourite Hollywood blockbusters. Recently, London's Entertainment Memorabilia Live Auction turned into a what's what of Hollywood history.
Selling everything from the Ghostbusters ghost trap to a genuine Alien facehugger, Robert Englund's Freddy vs. Jason glove to Bruce Campbell's chainsaw from Ash vs Evil Dead, it was a horror hunter's dream nightmare. However, a highlight was the much-talked-about auction of Jack Nicholson's Shining axe.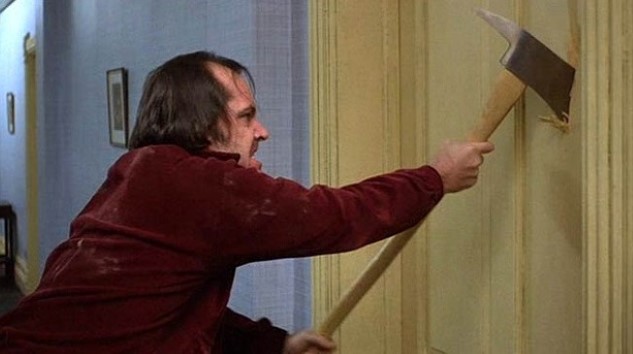 While the Entertainment Memorabilia Live Auction already caused plenty of buzz online, the Shining axe soon became a must-have addition to the lots.
The full description explained, "The prop is approximately three feet in length, with a wooden handle and foot-long blade that is an inch thick. Asides from a few scratches from long days of shooting the infamous door-breaking scene, the axe is reportedly in excellent condition."