Here's Johnny — It's time to reopen the doors of the Overlook Hotel and step back into the horror of Stephen King's The Shining in style. With the arrival of Mike Flanagan's Doctor Sleep, timing couldn't be better for a bit of redrum and mayhem as we remember the legacy of King, Kubrick, and (of course) Nicholson.
In 2019, movie nerds are gifted with probs from some of their favourite Hollywood blockbusters. Recently, London's Entertainment Memorabilia Live Auction turned into a what's what of Hollywood history.
Selling everything from the Ghostbusters ghost trap to a genuine Alien facehugger, Robert Englund's Freddy vs. Jason glove to Bruce Campbell's chainsaw from Ash vs Evil Dead, it was a horror hunter's dream nightmare. However, a highlight was the much-talked-about auction of Jack Nicholson's Shining axe.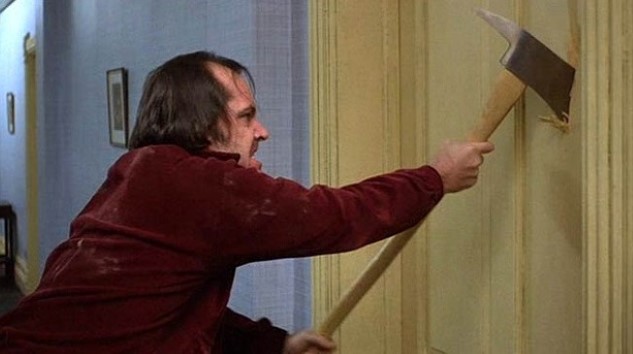 While the Entertainment Memorabilia Live Auction already caused plenty of buzz online, the Shining axe soon became a must-have addition to the lots.
The full description explained, "The prop is approximately three feet in length, with a wooden handle and foot-long blade that is an inch thick. Asides from a few scratches from long days of shooting the infamous door-breaking scene, the axe is reportedly in excellent condition."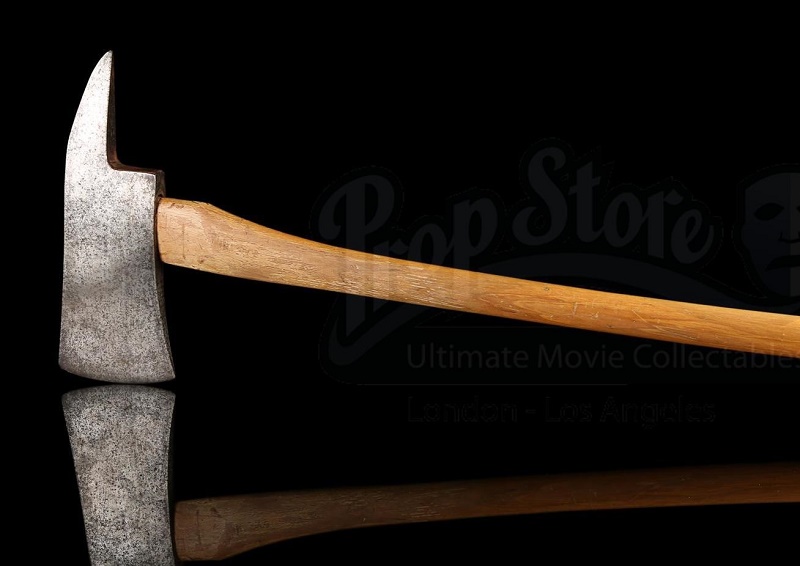 Up there with one of the best horror performances of all time, Nicholson was the 'shining' star of the movie. Everything culminated in THAT big axe scene where Jack Torrance attacked his tormented wife with the now infamous nod to The Tonight Show Starring Johnny Carson.
Stephen King was reportedly inspired by the "real-life" hauntings of the Colorado's Stanley Hotel. Both the novel, Kubrick's movie, and King's underrated 1997 mini-series chart Jack's turn from doting father to unhinged psychopath.
Instead of just some rubber prop tossed to one side, the Shining axe was a real heavy hitter and was actually used to break through the door to terrify a poor Shelley Duvall.
Jack's legendary axe was due to fetch anywhere between $49,000 and $73,000, however, a bidding war soon erupted. By the end of the auction, Jack's axe secured an eye-watering final sale price of £170,000 ($209,000).
Elsewhere, the auction had a number of other notable sales. Englund's FvJ axe fetched $37,818.50, Jason's machete from the crossover sold for $9,832.81, and Jason's axe from 2009's Friday the 13th remake went for $4,538.22.
When it comes to Jack Torrance's axe, it doesn't quite enter the record books. To this day, Marilyn Monroe's white cocktail dress from The Seven Year Itch is still the most expensive movie item ever sold when it fetched $4.6 million. Elsewhere, Monroe's iconic "Happy Birthday Mr. President" dress holds the record for most expensive dress ever sold at $4.8 million.
Suddenly, shelling out $209,000 on an axe doesn't sound too bad!
[Featured Image: Warner Bros.]