Get ready to have the willies put up you as Netflix's latest series could be one of its scariest yet. Barely a week goes by without a clickbait headline of "Netflix's new movie is the scariest yet", but when it comes to a dive inside America's most haunted houses, this could actually be true.
As Netflix 'carves' a name for itself in the horror stakes with the likes of Gerald's Game, Hush, In the Tall Grass, Apostle, and the lauded Haunting of Hill House, this documentary is tapping into our morbid obsession with the macabre.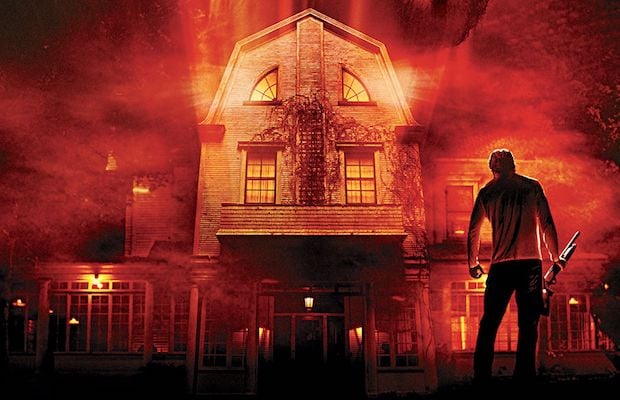 If you're exhausted by Netflix constantly rolling our true crime and serial killer documentaries, you're in luck. With a change of pace, this latest series will explore some of the most haunted houses in America. Variety describes the upcoming series as "a gritty and meticulous study of some of America's most notorious haunted locations."
The docuseries comes from Ron Howard and Brian Grazer's Imagine Entertainment and will be directed by Joe Berlinger. For those who need a lesson in Horror 101, Berlinger's work includes, Extremely Wicked, Shockingly Evil and Vile, Conversations with a Killer: The Ted Bundy Tapes, and the harrowing Paradise Lost film series — effectively an early Making a Murderer.
Horror movies are chocked full of legendary horror houses from The Amityville Horror, Poltergeist, and (the criminally underrated) House on Haunted Hill that have had us hiding under the covers. However, the chance to explore real-life hellish locations sounds like it this documentary will be a tempting trip into horror.