One, two, Freddy's coming to a galaxy far, far away from you. That's right, A Nightmare on Elm Street legend Robert Englund is finally putting those Star Wars rumours to bed. For as long as Hollywood can remember, the man behind Freddy Krueger has been linked to George Lucas' space saga.
Aside from playing the razor-gloved Springwood Slasher, Englund has become a king of the horror genre in the likes of 2001 Maniacs, Urban Legend, and Hatchet.
With Tinseltown whispers claiming he once auditioned to play Han Solo in Star Wars: A New Hope, Freddy himself has revealed whether this dream casting was actually a nightmare.
Speaking to Fantha Tracks, the 72-year-old explained he did (sort of) audition for Star Wars, but it wasn't to play the nerf-herding smuggler. Englund revealed, "I wasn't right for anything. They didn't think I fit, but they took my photo. They took a Polaroid of me and they talked to me for five minutes."
Expanding on the early days of Star Wars before it became one of the biggest franchises of all time, Englund added, "I later on discovered that Tom Selleck or somebody like Tom Selleck had turned them down for Han Solo. I've read all sorts of names including his in connection with Han Solo.
"My understanding is that in the very early drafts, he wasn't even human. Solo was some sort of alien… I presumed, I say presumed, that they took my Polaroid for Han Solo. I didn't read. I didn't read any script. They just took my picture and talked to me for a few minutes."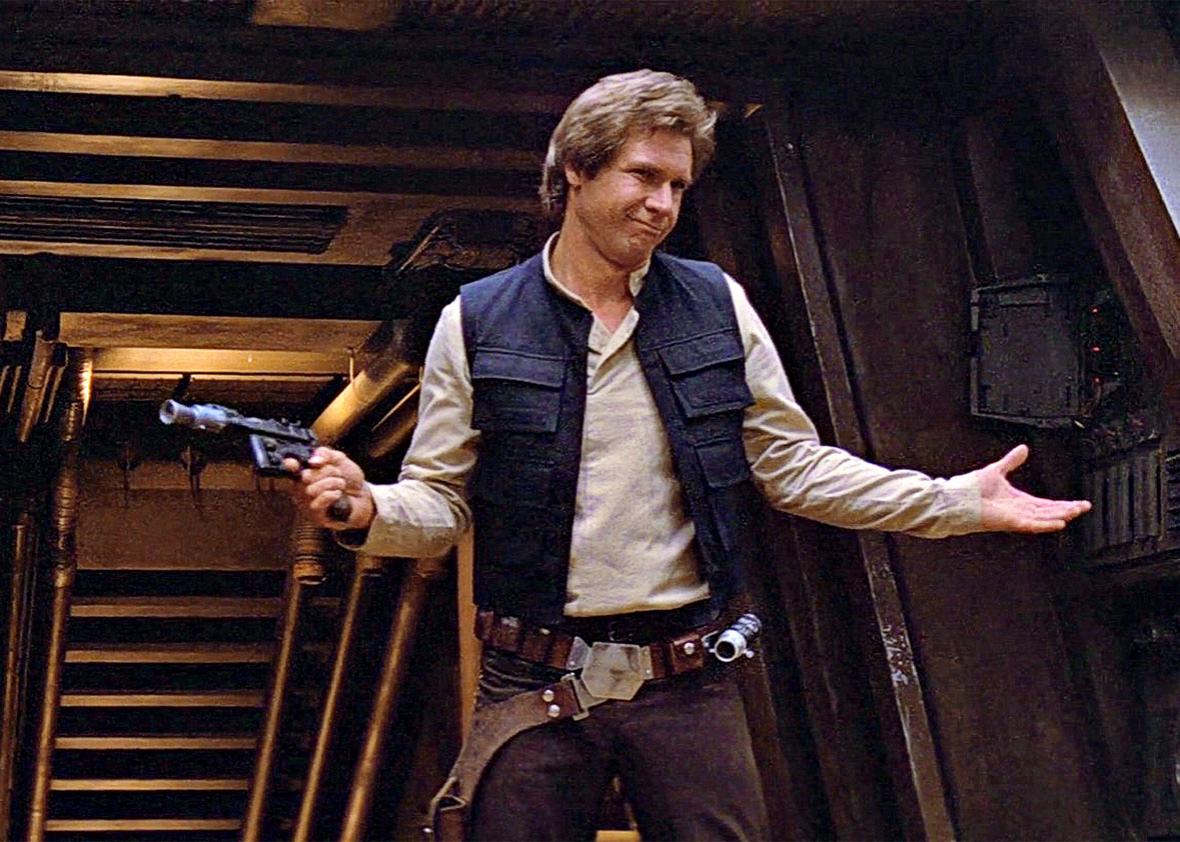 However, Englund continued to have a pretty amazing connection to Star Wars and actually helped shape the franchise we've come to know. A little-known fact is that Englund was buddies with a certain Mark Hamill at the time and actually put the young star forward to play the legendary hero.
Rounding off his epic tale, Englund said, "That's the story. I was not up for Han Solo, and I wasn't up for Luke Skywalker. I was in the office for five minutes over there, but I did come home and tell Mark about it, he called his agent, and the rest is history."
It's a weird part of Hollywood history to imagine Freddy Krueger and Luke Skywalker hanging out together, but there we go, that's the '70s for you. Although it's easy to picture Englund playing some sort of Moff Tarkin-inspired villain or even Darth Vader himself, the hotshot Han Solo is an altogether more interesting idea.
While it's hard to imagine anyone other than Harrison Ford as Han Solo, there's also something alluring about a world where Englund swapped Elm Street for Ewoks. Sadly, we'll never know what this would've looked like.
[Featured Image: Lucasfilm/New Line Cinema]