It's time to learn a brand new set of rules as the grim spectre of Final Destination 6 looms over us all. With the first movie officially turning 20, the legacy of Final Destination is set to continue in a big way with a sixth movie/soft reboot.
It's been a whopping nine years since we last cheated death in Final Destination 5. The movie served as something of a clever prequel to the rest of the series and brought back the brilliant Tony Todd as William Bludworth.
While everything was tied together with a neat bow, the fact that FD5 was the second highest-grossing in the franchise teased this wasn't the end of the road.
Speaking to Digital Spy, Final Destination creator Jeffrey Reddick and producer Craig Perry dropped the first details on what's coming and confirmed the next installment will focus on first responders. Perry explained, "We're toying with having it take place in the world of first responders: EMTs, firemen and police."
Discussing why he's moving away from sexy teens and dim-witted twentysomethings, Perry added, "These people deal with death on the front lines every day, and make choices that can cause people to live or die. We rely on their good judgement, expertise and calm demeanour.
"So why not put those people in the nightmare situation where every choice can bring about life and death – but now for themselves? We're thinking that world might be an interesting way into a Final Destination movie, and one which can also generate unique set pieces in a very credible way."
Reddick went on to praise Perry's "crazy" set pieces and said he's happy to get back in the saddle of slaughter. He gushed, "The horror geek in me is excited when they're doing a new one, I really like those writers a lot. I've been talking to Craig and the concept behind it is unique."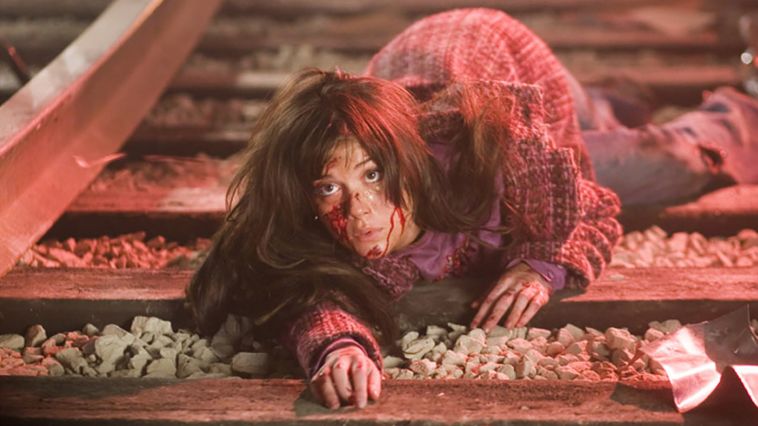 Discussing whether we should call it a reboot, Reddick said the next movie will definitely be set in the same canon of the first five and won't erase the hard work that's been done since 2000. Reddick concluded, "I think reboot is probably too strong of a word, it makes it sound like they're going to change everything, but it's definitely a Final Destination movie."
As the likes of Leigh Whannell's The Invisible Man, Jordan Peele's Candyman, and David Gordon Green's Halloween prove, there's still a hungry appetite for forgotten horror franchise — let's just ignore 2019's Child's Play.
Final Destination 6 will undoubtedly be make or break as fandom decides whether we want more or whether death has finally crossed the last name off its list.
[Featured Image: New Line Cinema]