It sounds like Elijah Wood wants to swap hobbits for horror as the Lord of the Rings star remains keen to reboot the forgotten A Nightmare on Elm Street series. While Wes Craven inadvertently created one of the best horror franchises ever with 1984's original Elm Street, the series bowed out with a series of so-so sequels.
It's been a whole decade since New Line Cinema delivered the lacklustre sequel with Watchmen's Jackie Earle Haley taking over as Freddy Krueger, but now, Wood has a brilliant idea about how to give us nightmares all over again.
Speaking to ComingSoon, the 39-year-old said he'd jump at the chance to reopen to 1428 Elm Steet, but only if the studio can lure Robert Englund back to the razor glove. "You have to bring Robert Englund back for one more film," explained Wood. "I think, especially if you're going to open up a new franchise and take it in different directions, you have to establish it with him and then you can move on. "
Talking about where the other movies have gone wrong, Wood said he thinks the studio have gone over the same territory too many times. "I don't think it's interesting to tell the same story over and over again," continued Wood.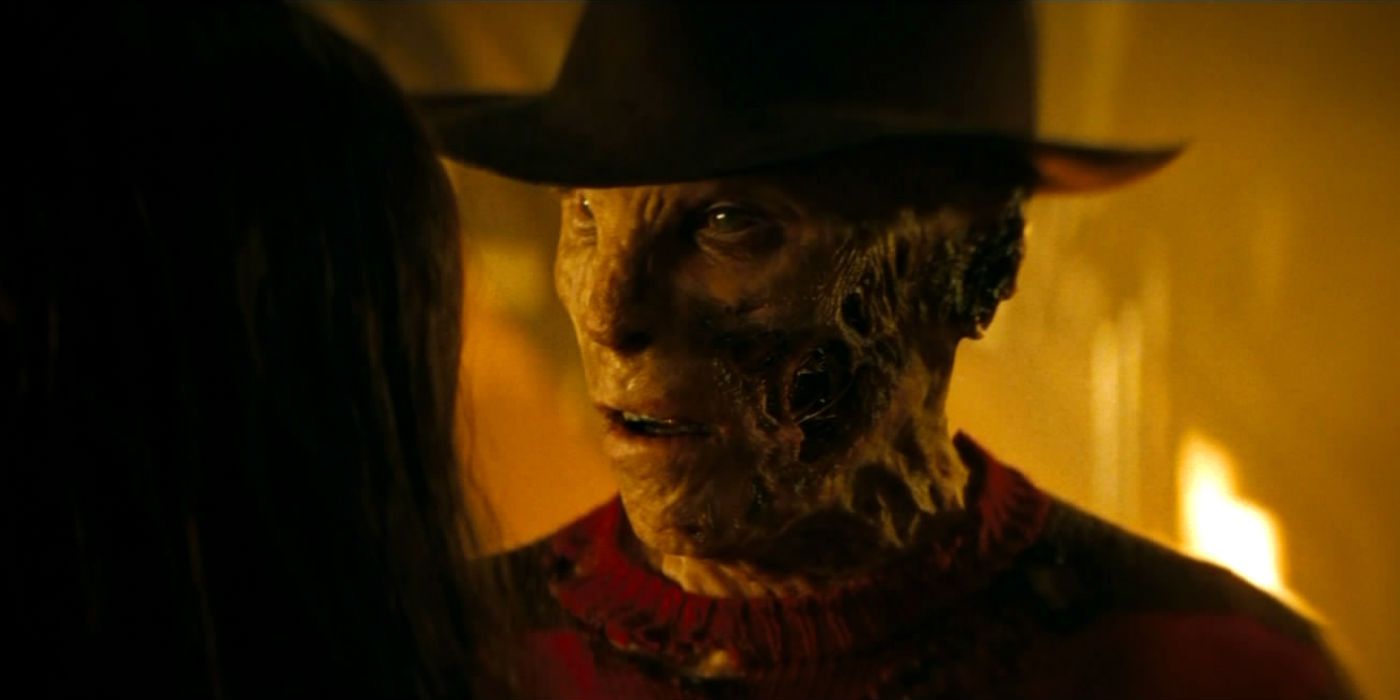 "We don't need another origin story of Freddy Krueger, I don't think it should even really be so much about Freddy." Interestingly, Wood's latest words double down on similar comments he made last year.
Elsewhere, The Haunting of Hill House's Mike Flanagan also threw his hat into the ring to revive Freddy. When Bloody Disgusting confirmed the Craven estate (which owns the rights to Elm Street) was accepting pitches, Flanagan responded to the news and said, "Put me in, coach…I got a pitch"
Put me in, coach… I've got a pitch! https://t.co/LPUq8hDd88

— Mike Flanagan (@flanaganfilm) November 22, 2019
Flanagan is no stranger to long-awaited horror continuations. He recently picked up the various threads of Stephen King's The Shining and Stanley Kubrick's 1980 movie of the same name for 2019's Doctor Sleep. Although Doctor Sleep failed to set the box office alight, it's still been praised as an atmospheric horror that's typical Flanagan.
One of the biggest criticisms of Samuel Bayer's maligned reboot was the fact it tried to be a grittier retelling of the first Elm Street, but also stripped Freddy of his signature wit. Wood's idea of starting with Englund as Freddy and then taking the story somewhere completely new is a bold idea, but begs the question, would it still be an Elm Street movie?
There's no escaping the legacy of Englund's performance as Freddy. The star also inadvertently helped Mark Hamill land the role of Luke Skywalker. Thankfully, it seems the world of horror (and Elijah Wood) is ready to embrace Englund back into its bosom to potentially usher in a new era for the Springwood Slasher.
[Featured Image: New Line Cinema/Warner Bros.]