Demi Lovato debuted a new hair do' to her followers on Sunday evening, after revealing that she had lobbed quite a bit of length off of her long brunette hair – showing that she had chosen to go for a nice shoulder length bob instead.
She's also gone a LOT darker, and is back to her signature look of a sleek dark brunette do'. Looking good, Demi.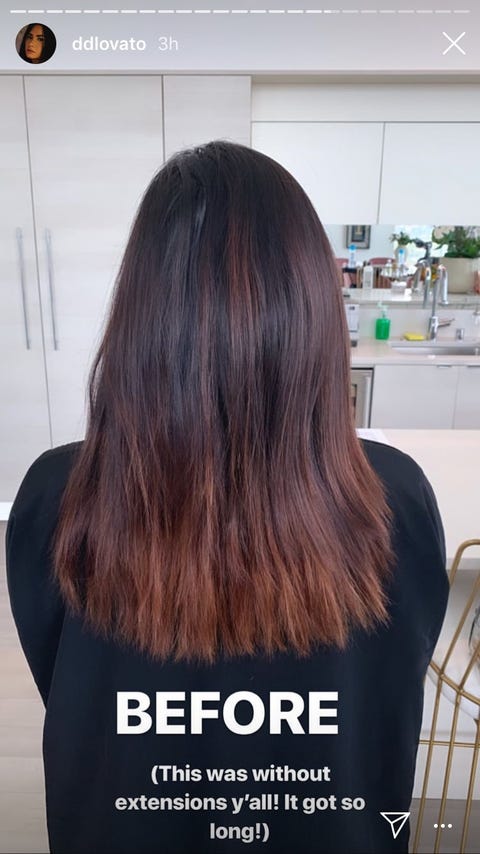 Showing off her new tresses on social media, Demi treated her fans to a before photo, an after photo and then a nice selfie showing off how it looks from the front on her Instagram story.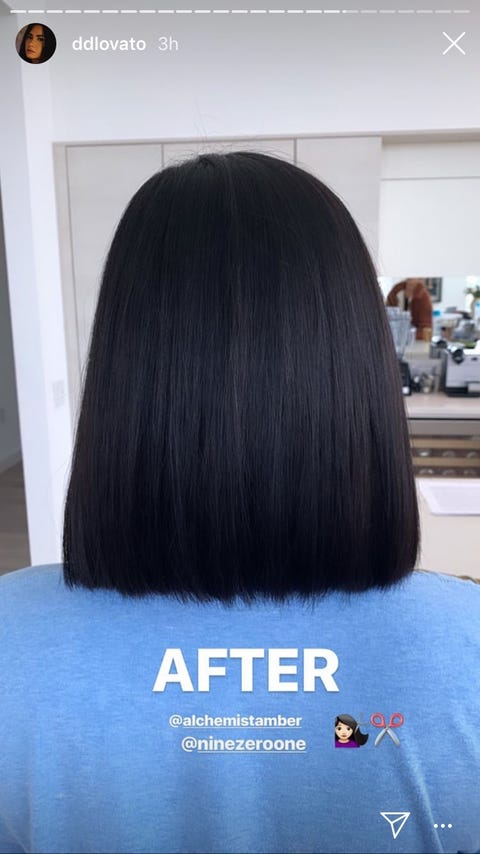 Demi Lovato is proving you don't need the ideal body image to make a stand in Hollywood. The "Skyscraper" singer is once again embracing her curves and sending a great message to her legion of fans around the world.
No stranger to struggling with her image, Lovato has previously spoken out about her own battle with an eating disorder. Lovato has never denied that she went through a stage of purging when she missed her ex, Wilmer Valderrama.
Trying to put her darker days behind her, the young star is showing us all how it should be done.
Posting on her Instagram, Lovato has been showing off her natural body in the best way possible. Showcasing a boomerang video, the singer grabbed her stomach and said, "Stretch marks and extra fat..and yet I still love myself".
This was followed by a rear-view shot of her in the mirror. Sporting a tiny pair of kickers, Lovato drew an arrow to her legs and wrote, "Cellulite and yet I still love myself". Finally, she shared a front-facing shot of herself alongside the caption, "No thigh gap for me and yet I still love myself".
Lovato's positive attitude comes just days after her split from designer Henri Levy. Lovato and Levy grabbed headlines in November when they were spotted in public following her 90-day stint in a rehab centre.
The 26-year-old was spotted for the first time since the pair broke up and seemed in high spirits. She also confirmed that she'd sent herself flowers and an inspiring note saying "you're beautiful" to cheer herself up. Posting on social media, Lovato shared the hashtag #selflove.
In 2017, she posted a similar "no thigh gap" selfie as she started filming her Simply Complicateddocumentary. Being a big name in the music industry, it's no surprise that Lovato knows there's a certain image you are expected to conform to.
Showing a different side of the coin, she's more than happy to highlight the fact that she doesn't have the typical Barbie look. Whatever anyone thinks, there's no denying Lovato is rocking her body and promoting positivity in the industry. You go girlfriend!
[Featured Image: Demi Lovato Instagram]