If you fancy decking out your wardrobe with some sweet murder merch, why not tiptoe around the Dreamscape is some customised A Nightmare on Elm Street trainer that are good enough for Freddy Krueger himself? Since 1984, the burned spectre of the Springwood Slasher has been stalking Hollywood. Yes, Halloween might be over, but that doesn't mean you can't still be a gore whore.
From Robert Englund's terrifying debut in the original A Nightmare on Elm Street through to Jack Earle Haley's underrated performance in the frankly abysmal 2010 reboot, we've seen Freddy carve a name for himself over the past 35 years. Only last year, Englund reprised his role as the razor-gloved killer in an episode of The Goldbergs to prove just how popular Freddy still is.
If you think of yourself as the ultimate Freddy fan, The Shoe Surgeon's Air Jordan 1 Freddy customised trainers are a must-buy. For those that need a little bit of shoe history, 2006's Nike SB Dunk Low 'Freddy Krueger' have become some of the most sought after trainers in all existence after they were scrapped over copyright issues. If you can find them online (good luck), they go for an insane amount of money, meaning even designer Todd Bratrud doesn't have an actual pair.
The Shoe Surgeon is taking the legacy of the SB Dunk Low and Freddy himself to create the Air Jordan 1 Freddy. While the latest addition aren't as expensive as the SB Dunk Low shoes, they'll cost you $2,500. Dominic Ciambrone is behind the chilling creation and splashes his own signature style on the shoes. The site's official description explains: "Each pair is hand crafted made with custom striped knit textile, hand-painted blood splatter nubuck, tan plonge lining and finished with a custom dyed outsole."
You might remember when Reebok cashed in on the 40th anniversary of Alien with its own line of X-cellent xenomorph shoes. Considering they weren't quite as expensive as the Elm Street shoes, the Reebok Alien Stomper shoes flew off shelves at just $125.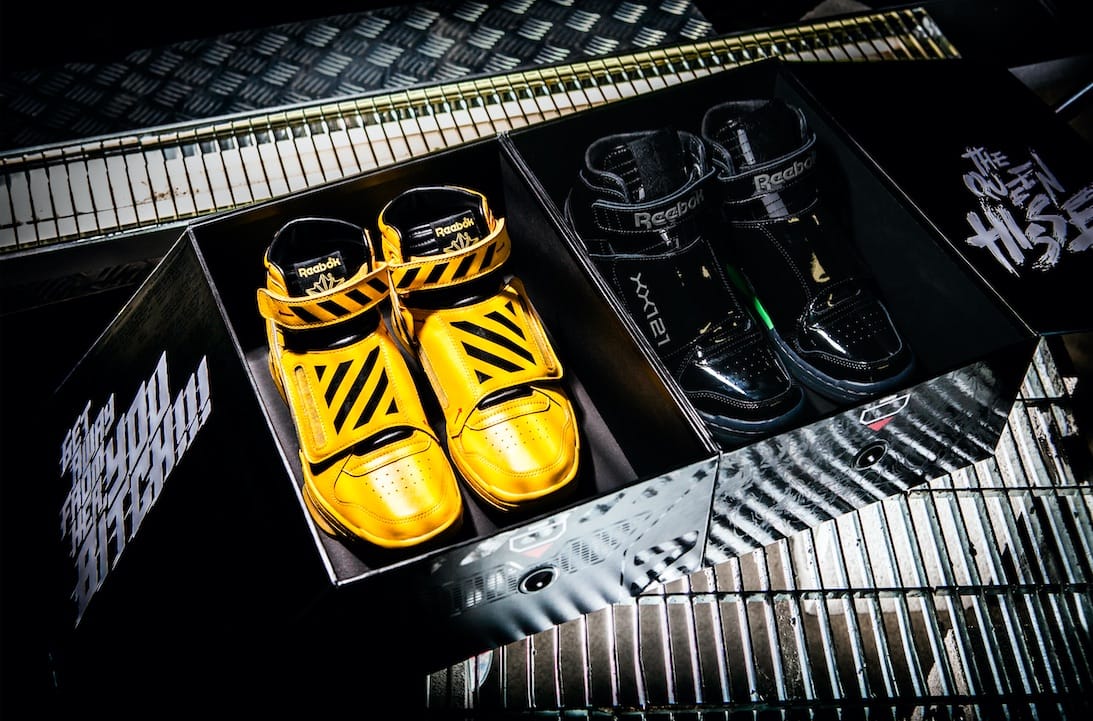 Horror hounds will also undoubtedly have spotted the special edition "Final Battle" pack. Combining a slinky Alien Queen show with the iconic power loader colourway, the collector's edition shoes were well worth the $325 price tag.
Yes, The Shoe Surgeon's Elm Street shoes might come with a price that's enough to give some people 'nightmares' of their own, but with Christmas just around the corner, you'll have to wait and see what Santa Freddy has in his sack.
[Featured Image: The Shoe Surgeon/New Line Cinema]