Like a plot pulled directly from the criminally underrated movie Ghost Ship, a forgotten steamer that vanished in 1925 has been found nearly a century later. It's one for the history books as the S.S. Cotopaxi has been discovered off the coast of Florida in a tale that's enough to send a shiver down your spine.
For those who haven't heard of the Cotopaxi, it's become something of a horror legend and was even featured in Close Encounters of the Third Kind. The doomed ship sailed off into an unknown fate in 1925 with 32 souls aboard — never to be seen again, or so we thought.
Underwater explorer Michael C. Barnette thinks his team has found the Cotopaxi in an area known as the Bear Wreck, around 35 miles off the shores of St. Augustine in Florida. Barnette and his crew have shared their discovery with the Science Channel's Shipwreck Secrets. You can check it out below:
94 years ago, the Cotopaxi vanished in the Bermuda Triangle… We just found it. ⚓️

Watch Michael Barnette and his team solve this mystery in the Series Premiere of #ShipwreckSecrets TONIGHT at 8p ET on Science Channel. pic.twitter.com/t6k57BJPbQ

— Science Channel (@ScienceChannel) February 9, 2020
Barnette first discovered the shipwreck 15 years ago, meaning this announcement has been a labour of love. He excitedly told NPR, "As a diver, we want to identify these shipwrecks. So you get excited when you actually do that, but then you sometimes go through [an] emotional roller coaster whereupon that realization of what this vessel is, you also learn what it signifies: in this case, the grave of 32 men."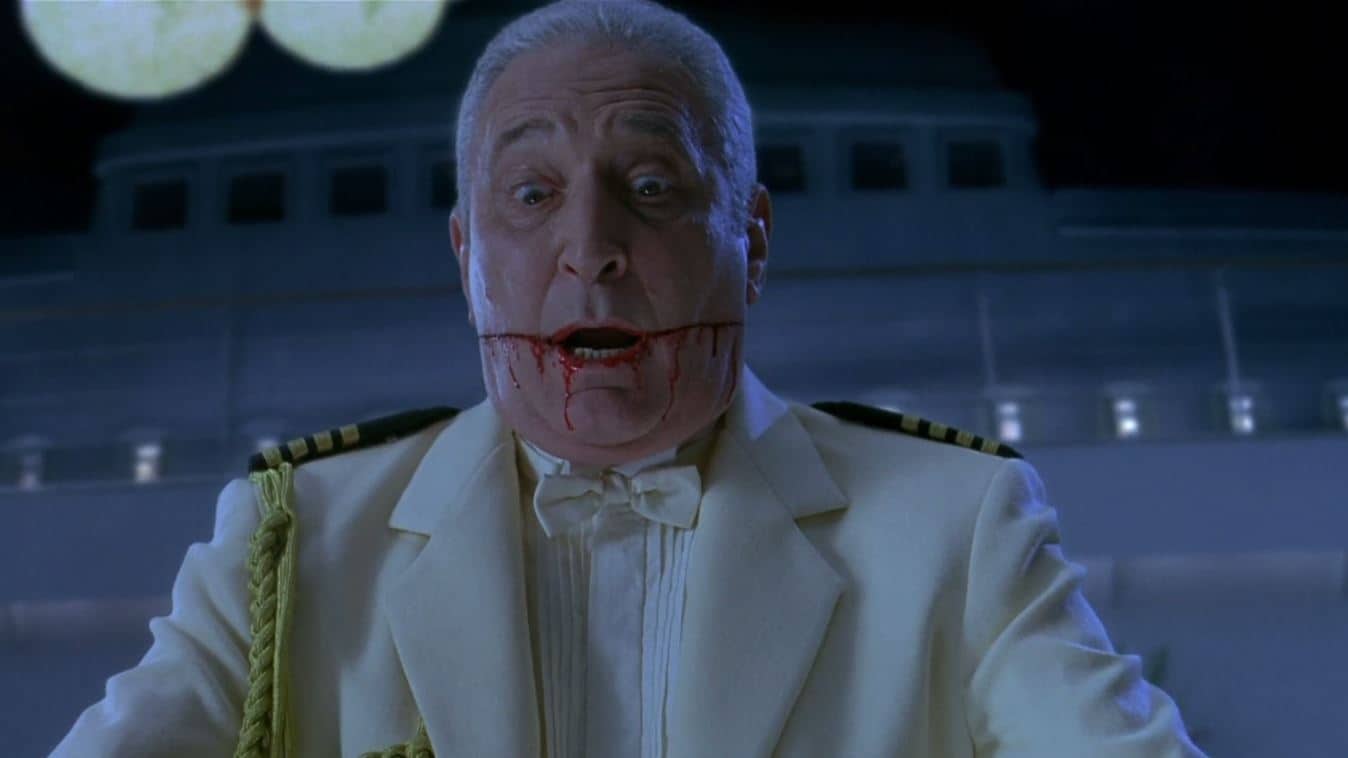 The discovery of the Cotopaxi also seemingly puts those Bermuda Triangle theories to rest. Barnette continued, "It really does help bring closure. Now we know exactly where the ship went down, where his remains lie, the cause of the sinking. It was not due to sea monsters or whirlpools or aliens or any such thing in the Bermuda Triangle."
The Cotopaxi was discovered after Barnette and his team tracked a distress call that was sent on December 1, 1925. He then mapped the coordinates and came across Bear Wreck. So there you have it, we're not aboard the S.S. Antonia Graza from Ghost Ship and you probably aren't going to run into Gabriel Byrne and Julianna Margulies.
[Featured Image: Warner Bros./Columbia Pictures