The second version of the popular ABBA-inspired movie franchise was such a hit, it looks as though a third is almost certainly on the cards. ABBA's very own Bjorn Ulvaeus has teased the return.
During an upcoming interview for Magic Radio, he implied that he definitely wouldn't be against the idea.
"If someone comes up with an idea for Mamma Mia! 3 you know I'll have a look at it," he said. "We'll have a look at it."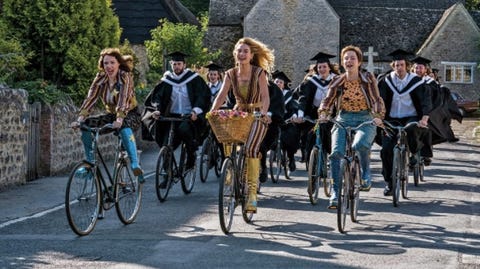 He also teased new music, saying: "There will be a new song, a couple of new songs coming,
"But I've been saying this for such a long time. I'm not saying when any more,
"I'm just saying we have them and they will be released eventually."
Speaking in an interview with The Radio Times, Amanda Seyfried (who is best known for playing the love-able main character, Sophie) enthused 'Oh yeah, beyond yes!", while Lily James who plays young Donna Sheridan in Here We Go Again is also pretty keen for a third film.
When asked about it, Lily said: "We laughed that it could be Mamma Mia! The DNA Test. You finally find out who the dad is." To be fair, I'd definitely sit down to watch that.
They aren't the only ones who would be keen to come back, as publicly Pierce Brosnan and Christine Baranski also revealed that they'd happily get the first boat back to Kalokairi as soon as physically possible. Well, there's still plenty of ABBA songs that they could use for the storyline, so it could 100% be done.
Many fans have claimed that the second is definitely better than the third, so third time could only be more of a charm – right?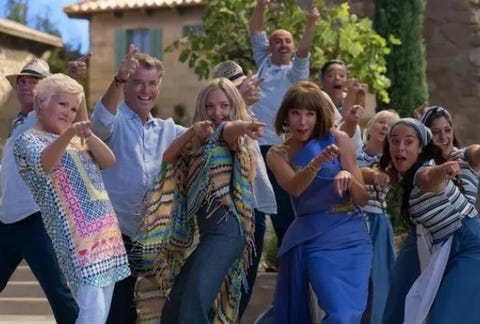 Producer Judy Cramer also spoke to ET about the idea of a follow-up, saying: "We don't want to be too old. I think we'll just dream about it for a bit. It's fun to think about it. What would we call it — Fernando?"